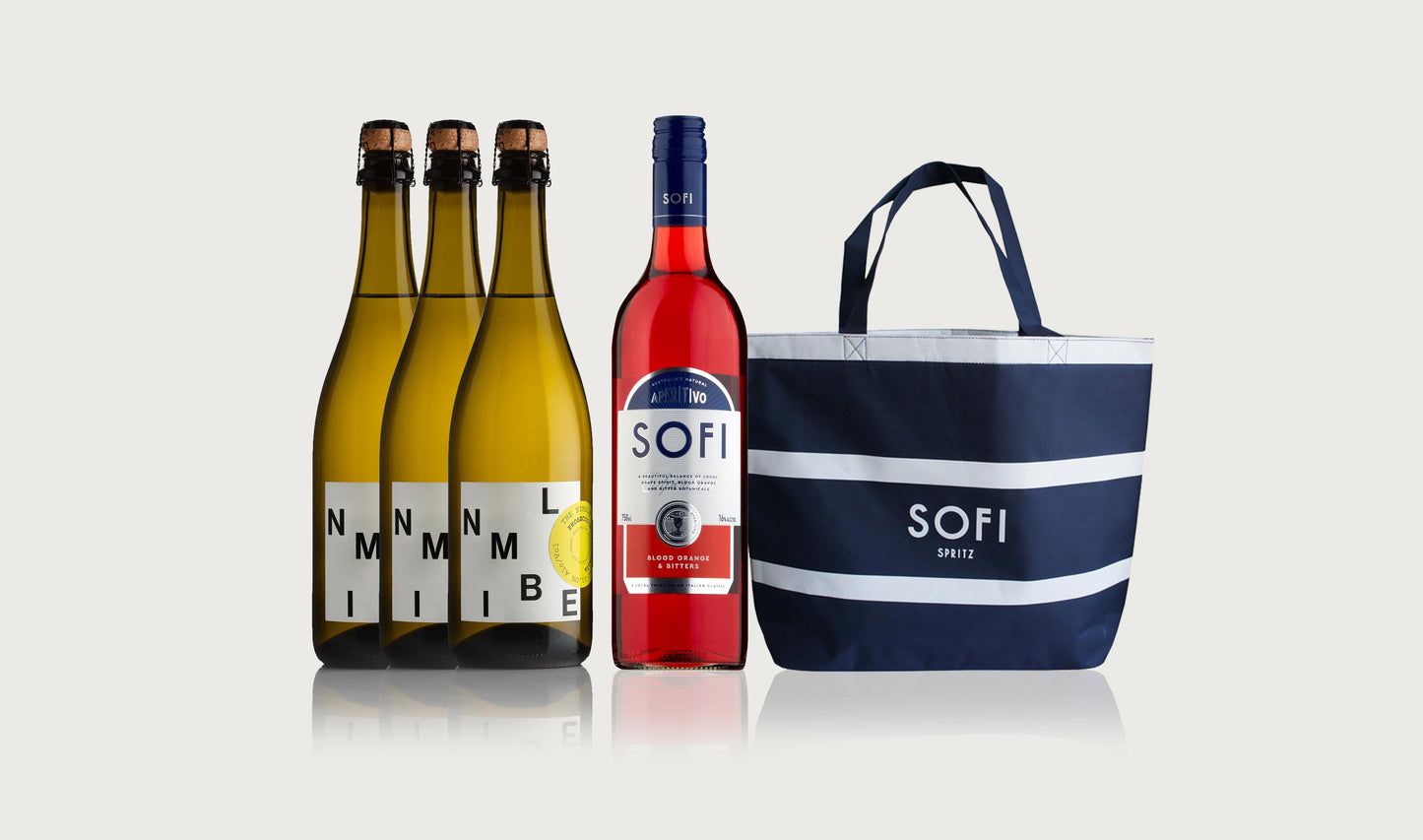 Fun fact - it is estimated that around 1m spritz are consumed every day in Italy.  1000000.  Astonishing.
Prosecco has exploded globally as a category over the past 10 or so years.  So much so, there has been a shortage of supply from Italy, not to mention desperate (and futile) attempt by the Italians to monopolise use of the word Prosecco - erm, sorry guys, it's a grape variety, not a region.
Here in Australia, we've been growing Prosecco for decades.  From humble beginnings in the King Valley, the pioneering Dal Zotto and Pizzini families have been joined by vignerons and growers right across the land in a rush to plant more Prosecco vines.  From large commercial brands to small batch winemakers, the proliferation has been swift, and delicious.
So what is it that makes Prosecco so popular, after all, it isn't Champagne?  In a single word - versatility.  The fresh, grapey, zesty and lighter style of Prosecco is  such a wonderfully versatile wine style. From a fresh aperitif, to a ginsecco (yes, try adding a dash of your favourite gin to a glass of Prosecco, and perhaps a sprig of rosemary) to the seemingly ubiquitous Aperol Spritz. They are all delicious, and moreish drinks.
In addition to being a distinct grape variety, Prosecco is made in a very different way to the traditional Champagne method of France.  Where Champagne wines undergo secondary fermentation (where the bubbles come from) in the bottle, whilst in contact with yeast lees (makes the wine richer and more complex), Prosecco typically undergoes secondary fermentation in a stainless steel tank, or as is now most common, direct carbonation during bottling.  The result is a crisper, more zesty and delicate style of wine.  
Sweet or Dry?  You'll notice many of the commercial brands can have a distinctly sweet pallet tang to them.  While many prefer this style, I aim for a more crisp and dry style of Prosecco.  I find this to be a far more delicious wine on its own, one which is very easily sweetened up with an aperitivo such as SOFI Australia or the classic Aperol of Italy.  
More lately, there are even Prosecco Rose wines being released.  Presumably, these are being made by simply adding a tiny amount of red wine to the Prosecco base.  Do they taste any different?  No, but they do look pretty in pink!
So, there's nothing else for it - grab yourself a glass of Prosecco and enjoy:)
Cheers
TNV